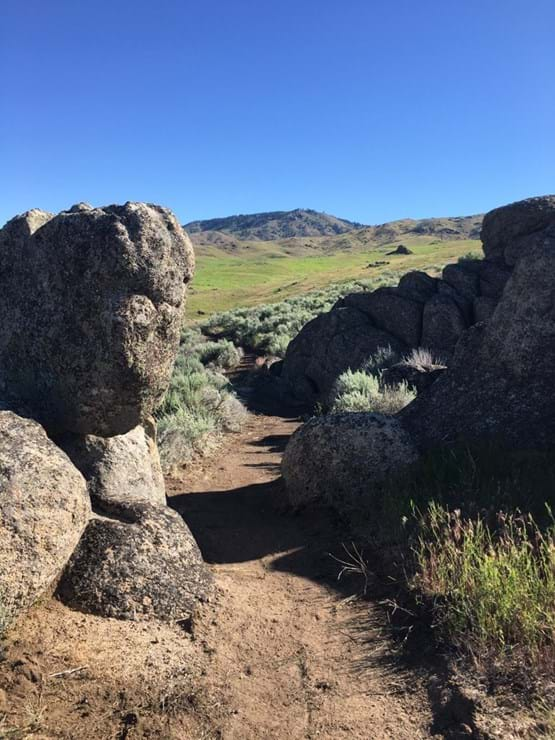 Hawkins Range Reserve spans 393 acres of foothills property off Bogus Basin Road.
The property was protected in 2015 with the purchase of land owned by the Hawkins family, the Berry family and other properties owned by the Idaho Humane Society.
Public and partner agency engagement efforts began in 2017 and included federal and state environmental review, open houses, online surveys and virtual events. The feedback demonstrated in responses from the community and our Ridge to River partner agencies approve of a plan to build an approximately 6-mile trail loop and adjacent trailhead.
City of Boise, along with the Ridge to Rivers partnership, is constructing public access facilities at the 400-acre Hawkins Range Reserve in 2022.
These facilities will include an approximately 6-mile single-track directional trail with a trailhead allowing access from Bogus Basin Road. The reserve and facilities will be closed December-April to protect seasonally critical wildlife habitat.
We hope to open this beautiful reserve for public access in 2023.
Hawkins Reserve Encompasses Important Wildlife Habitat
All Trails Are Directional
Reserve is Closed Annually December 1 – April 30
Dogs Required to be On-Leash May 1 – June 15