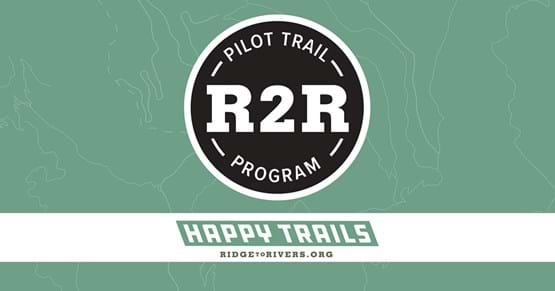 Following extensive public engagement and with the support of the Boise City Council, the Ridge to Rivers partnership is testing several new management strategies on trails in the Boise Foothills. The pilot program begins April 28 and runs through November 1, 2021 and is based on industry best practices and feedback from local trail users.
The City of Boise leads the Ridge to Rivers partnership that also includes Ada County, the Bureau of Land Management Four Rivers Field Office, the Boise National Forest and the Idaho Department of Fish and Game. Trails throughout the Boise Foothills often cross land managed by a combination of these agencies.
With more than one million visits and counting on the trails each year, we are committed to being stewards of Boise's unique trail system. As you can imagine, Ridge to Rivers users have wide ranging opinions on how the system should be managed, and we are doing our best to make sure the trails are enjoyable for everyone no matter their age, background, or abilities. The year 2020 was the busiest year on our trail system to date. It takes understanding, compromise, and kindness to create an atmosphere that is welcoming to so many different people.
2021 pilot management strategies will be implemented on the following trails with a focus on directional and separation of use opportunities:
Ridge to Rivers and Bogus Basin staff have added new signage throughout the trail system. Trail rangers and Ridge to Rivers team members will focus on visiting the four trails included in the pilot program to educate users about changes, and to answer any questions. Please be mindful of and courteous to all users as these pilot management strategies are implemented.
Trail managers plan to use information collected during the pilot program and a subsequent user survey to determine if these strategies will be made permanent on any existing or future trails. The Ridge to Rivers partnership will continue to engage the public throughout the process. If you would like to contact the Ridge to Rivers team about the pilot program, please email us.
In the meantime, please be sure to take the Happy Trails pledge and join us in creating a positive outdoor experience for everyone on the trails. When you take the pledge, you can also sign up to join our email list for future updates from the Ridge to Rivers partnership.
BACKGROUND INFORMATION
The 2021 pilot trail program management strategies outlined above received support from a majority of users who participated in the Ridge to Rivers 2021 trail user surveys.
Click here to view the survey response report (February-March 2021 feedback period).
Click here to view individual comments (all are anonymous).
Click here to view follow-up survey results (March-April 2021 feedback period).